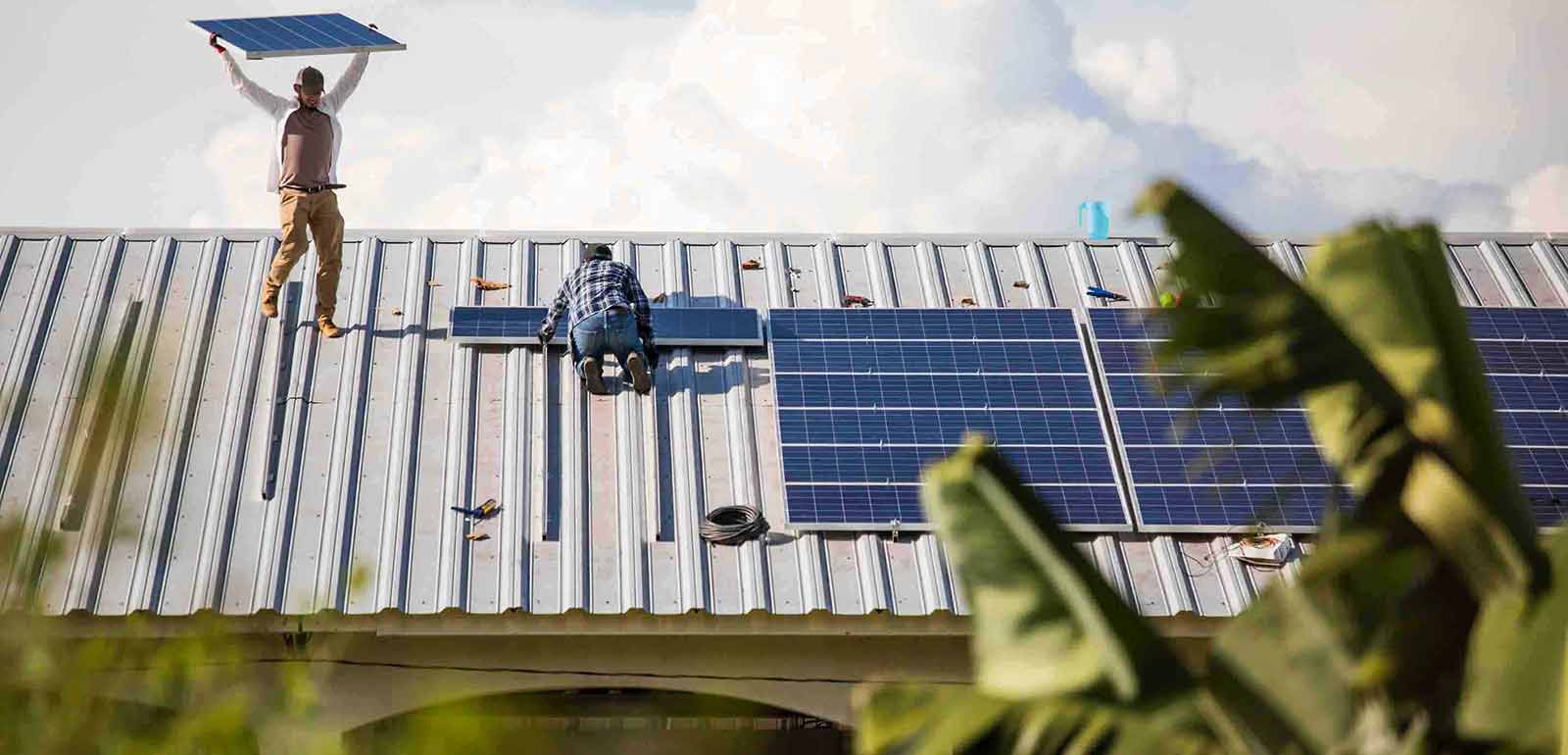 Sustainability

Green Banking
General Sustainability
How can an exchangeable bond help change habits in Vietnam?
Find out how we helped Vietnamese hospitality chain Vinpearl launch the world's first sustainable exchangeable bond.
Vinpearl, the hospitality unit of Vietnamese conglomerate Vingroup, is working hard to make its operations more sustainable. It has switched to more energy-efficient lighting, ventilation and transportation at its resorts and no longer provides plastic bags or plastic cutlery.1 Guests and their luggage are ferried around on electric buggies. 2
Its sustainability efforts have been recognised with a Vietnam Environment Award from the country's Ministry of Natural Resources and Environment.3
HSBC identified Vinpearl an ideal candidate for the world's first sustainable exchangeable bond, showcasing the power of innovative, ESG-related financing in one of Asia's most exciting emerging markets.
Vinpearl in September raised US$425 million from a 3.25% five-year bond exchangeable into shares of Vingroup, its parent company. The deal attracted total demand of almost twice the base amount from a wide range of funds. As a result, Vinpearl was able to increase the size from an original US$400 million target.
HSBC advised on the sustainable finance framework for parent company Vingroup and acted as joint bookrunner on the financing.
The deal is a first of its kind not just for Vietnam, but also for the global capital markets. HSBC introduced the sustainability concept to the equity-linked capital markets in 2019 with a green convertible bond for Hong Kong-listed Link REIT, and the initiative continues to gain traction as more investors consider the impact of their portfolios and issuers align their financing with long-term strategy.
Vinpearl's deal came only a month after POSCO priced South Korea's biggest green CB and followed Chinese property developer Jiayuan International Group's US$100m green CB in July – both also arranged by HSBC.
"HSBC is delighted to work with a fast-growing, innovative company to enhance Vietnam's profile in the global capital markets and highlight the sustainability agenda to international investors," said Tim Evans, CEO of HSBC Vietnam.
Vinpearl will allocate the proceeds towards sustainable projects in six green sectors and two social categories, in keeping with Vingroup's sustainable financing framework. Potential project categories include clean transport, green buildings, water and wastewater management, pollution prevention and control, energy efficiency and renewable energy, as well as affordable housing and access to essential services – healthcare. Sustainalytics provided a second opinion on the framework, confirming that investments in the eligible categories will lead to positive environmental or social impacts and advance the UN Sustainable Development Goals.4
Vinpearl's existing sustainability initiatives focus on minimising electricity and water usage at its properties.5 It has invested in a desalination system for its Nha Trang resort and upgraded its 13,349 rooms to magnetic key cards to automatically turn off electricity when rooms are not in use.6 Solar panels sit on top of the staff quarters and car parks in Nha Trang and Phu Quoc, and it is exploring the use of solar-powered lighting.7
The deal is also significant as the first sustainable financing for parent company Vingroup, one of Vietnam's biggest companies. Together with its two listed subsidiaries, Vingroup accounts for over 16% of the Ho Chi Minh Stock Index as of 30 June 2021, and is investing heavily in low-carbon industries, including a range of electric vehicles.
"The oversubscription in Vinpearl's exchangeable sustainable bonds demonstrates investors' positive reception for an innovative structure that Vingroup and its member companies have pioneered," said Vingroup CEO Nguyen Viet Quang. "The transaction also affirms the potential and credit strengths of the Vingroup ecosystem, as well as Vietnam's position in the international capital market."
Sustainability for businesses
Explore how we're supporting customers in their transition to net-zero.