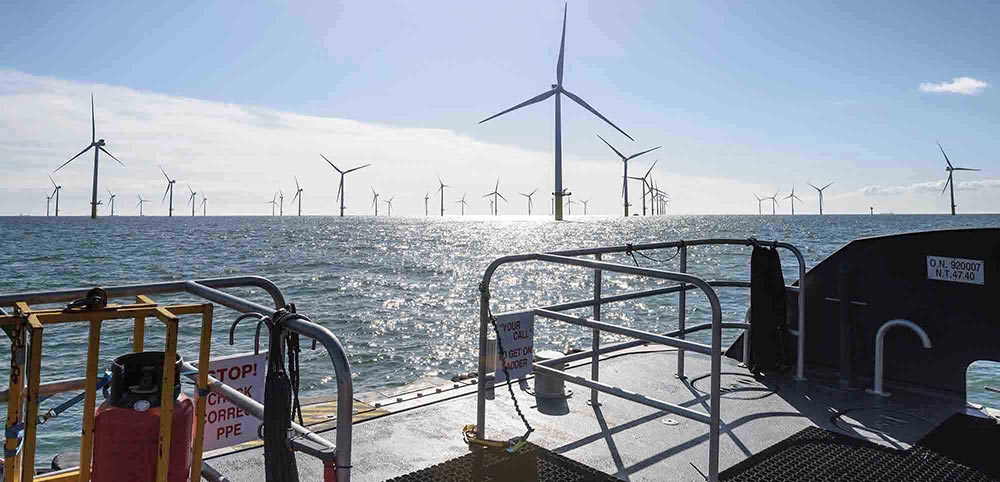 Sustainability

Sustainable Financing
General Sustainability
Transition to Net Zero
Powering green growth in Vietnam
Find out how PowerChina Vietnam Limited Company (PCVN) is using a green guarantee facility to power Vietnam's ambition to be net zero by 2050.
PowerChina Vietnam Limited Company (PCVN) is riding the winds of change. The local subsidiary of Shanghai-listed Power Construction Corporation of China Limited (PowerChina) has become a major player in Vietnam's fast-growing wind power industry and a key part of the country's energy transition.
In June 2021, PowerChina signed the engineering, procurement and construction contract for a 350 MW offshore wind power project in Ca Mau province, located at Vietnam's southernmost tip1. The Ca Mau project will be the largest in Vietnam and all of Southeast Asia to date2. It will be completed in two stages – the first scheduled for October 2022 and the second for June 2023.
Energy demand is rising
Vietnam has been actively working to expand its renewable energy capacity and has committed to reach net zero carbon emissions across the economy by 2050. Its solar power sector leads the region, and the government has turned its attention to promoting other forms of renewable energy, suggesting a growing opportunity for wind3.
PCVN is expected to be an active contractor on future renewable energy projects given its experience in building both large-scale wind and solar projects.
We committed to helping Vietnam harness renewable energy and move forward with its transition to a greener economy. As we engage in more projects, we need a banking partner who understands our sector, has a strong presence in Vietnam as well as China and can provide the right financing capabilities. HSBC stands out in all these respects.
And there should be plenty more projects: demand for energy in Vietnam is growing faster than anywhere else in Southeast Asia, driven by the country's strong economic growth4.
New energy projects, however, are facing additional scrutiny following a boom in investment that has strained government finances and overloaded the national electricity grid. As a result, financial considerations such as bid bonds may become more important to potential bidders
5
.
The next phase of Vietnam's energy transition will require careful coordination between power producers, policy makers and the transmission network. With a national net zero target now in place, however, the expansion of wind and solar power remains essential to Vietnam's future.
For PowerChina, Vietnam's renewable sector fits with its commitment to promote "clean energy and green life" through the group's core business and each of its subsidiaries' footprint globally.
PowerChina is one of the two major players in the power planning, engineering and construction sector in China. It is 100% owned and directly supervised by the State-owned Assets Supervision and Administration Commission of the State Council (SASAC).
To support its bids for contracts in this competitive arena, PCVN turned to HSBC, which has built a strong track record in financing other renewable energy projects in Vietnam.
In May 2021, the two parties signed Vietnam's first sustainability trade financing instrument, in the shape of a green guarantee facility for up to US$15 million. The bid bond is designed to support PCVN on its tender for renewable energy projects and was solely arranged by HSBC Vietnam.
PCVN has previously built a 171 MW offshore wind power project in Soc Trang Bac Lieu province and another 310 MW offshore wind power project in Binh Dai province, as well as several major solar power facilities.
"The green guarantee facility supports PCVN's contribution to Vietnam's energy transition by freeing up its liquidity for more productive purposes," said Paul Shao, SVP – Team Lead at HSBC Vietnam. "With supply chains and liquidity under pressure, the combination of trade finance and sustainability is a powerful enabler for multinational corporations."
Sustainability for businesses
Explore how we're supporting customers in their transition to net-zero.