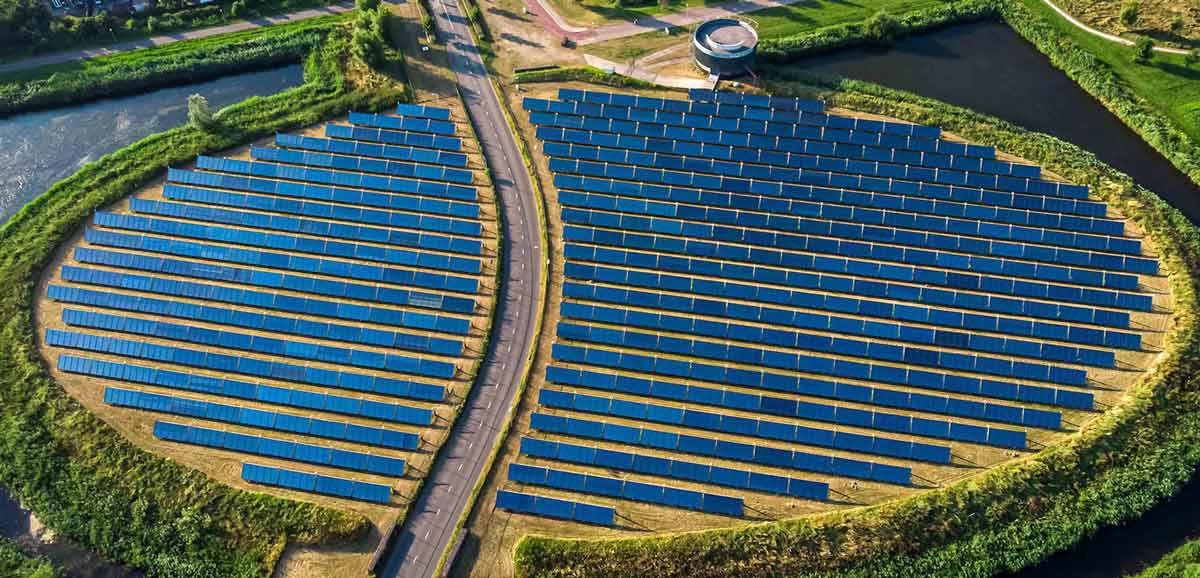 How is REE Corporation helping power a bright future for Vietnam?
Find out how REE Corporation is using green financing to position itself as a leader in Vietnam's renewable energy boom.
REE Corporation is blazing a trail for companies in Vietnam with its pivot to renewable energy. One of the country's biggest infrastructure developers, REE began to ramp up its investments in wind and solar power in 2020 and is now scaling back its coal power portfolio to reduce its own carbon footprint.
Early in its renewable energy journey, REE turned to HSBC to finance an ambitious plan to build 65 rooftop solar power facilities above Vietnamese factories, each capable of generating up to 1 megawatt (MW) of clean, zero-carbon electricity.
The power they generate will help industrial companies make the switch to renewable energy and will support the national grid, contributing to the energy transition in one of Southeast Asia's most exciting economies.
Embracing rooftop solar energy will allow us to contribute to energy savings for the commercial and industrial sectors while improving the environment and reducing the impact of climate change.
Shining success
Solar power is especially important to Vietnam's decarbonisation. Solar adoption accounted for nearly 11% of electricity generated in 2021, gaining ground at a faster rate than anywhere else in the world and outranking developed nations such as France or Japan as a percentage of electricity requirements.1
In 2021, Vietnam became the world's 10th largest producer of solar power, with capacity towering over that of its Southeast Asian neighbours. Even so, the country remains highly dependent on fossil fuels, with coal alone accounting for over 50% of the primary energy mix, according to the International Energy Agency. 2
Vietnam has committed to decarbonise its economy by 2050 and accelerate the end of coal power, as part of the pledges made at the UN COP26 climate summit in November 2021.
With demand for energy rising as the economy develops, Vietnam's transition to a net zero economy will be a long, but rewarding, journey – and access to finance will be critical.
REE's transition ambitions
REE accelerated its own transition in 2020, when it turned its sights towards the renewable energy sector with a VND1 trillion (US$43.5 million) solar power investment, the group's first major solar project.
To support the move, HSBC provided a VND660 billion, seven-year, bilateral green term loan to the new solar energy subsidiary, alongside an additional VND150 billion of trade financing to finance the import of solar equipment and other working capital.
REE has since doubled down on its sustainability shift. In 2021, the group installed over 100MW of wind power capacity and sold a stake in Quang Ninh Thermal Power, a major coal power producer.
And in 2022, the company again turned to HSBC for a VND900 billion seven-year green loan to finance the construction of the eTown 6 office complex, a 40,000 square metre green building in Ho Chi Minh City designed to the highest LEED Platinum standards for energy efficiency.
HSBC's funding for REE is part of the bank's mission to steer up to US$1 trillion of financing and investment towards sustainability initiatives and a sustainable future in the next 10 years. In Vietnam, HSBC has committed to arrange up to US$12 billion of direct and indirect sustainable financing for the country and its corporate sector by 2030.3
"HSBC sees it as our duty to support the global transition to a net-zero carbon economy through financing projects that are associated with this objective," said HSBC Vietnam CEO, Tim Evans. "By helping REE access green financing, we are together fulfilling a commitment to play our part in leading the way for the national development of renewable energies and energy transition."
Sustainability for businesses
Explore how we're supporting customers in their transition to net-zero.